ELEMIS Treatment Philosophy
"ELEMIS therapists make it personal. They look. They listen. They tune in to you, performing transformative treatments, personalised to respond to the ever-evolving rhythms of your life and the ever-changing nature of your skin" Noella Gabriel, creator of ELEMIS therapies and co-founder
CLINCALLY PROVEN. PERSONALLY PERSCRIBED. SCIENCE LED. RESULTS DRIVEN.
'This award-winning luxury skincare is an absolute pleasure to work with and even more of treat to use myself. Such beautiful smells and textures, introducing ELEMIS into your life is a choice you won't regret and you'll wish you had discovered it sooner. We're really proud to offer ELEMIS facials in Dorchester' - Jordan
Anti-Ageing
The hands of a highly trained ELEMIS therapist are profoundly effective anti-ageing tools. Using a combination of massage techniques from around the world, this is where intuition meets expertise clinically proven results.
ELEMIS Pro-Glow Renewal
FOR GORGEOUS GLOWING SKIN
ELEMIS signature deep-cleansing wellness facial, showcasing Prebiotics and antioxidant-rich goodness to deliver a heathy-looking, lit-from-within glow. In one treatment, skin looks visibly refreshed and rebalanced.
50 minutes - £55
ELEMIS Pro-Glow Brilliance
YOUR RECIPE FOR RADIANCE
Turn up the brightness with our triple cleanse, melting away make-up, daily pollutants and grime. Gentle resurfacing dissolves away dead skin cells to reveal healthy and clearer looking skin. A fusion of superfoods and antioxidant-rich facial oils plump the skin with moisture, whilst helping to nourish and protect. Immediately revealing an outdoor-fresh glow, skin is left feeling fresh, radiant and healthy.
50 minutes - £55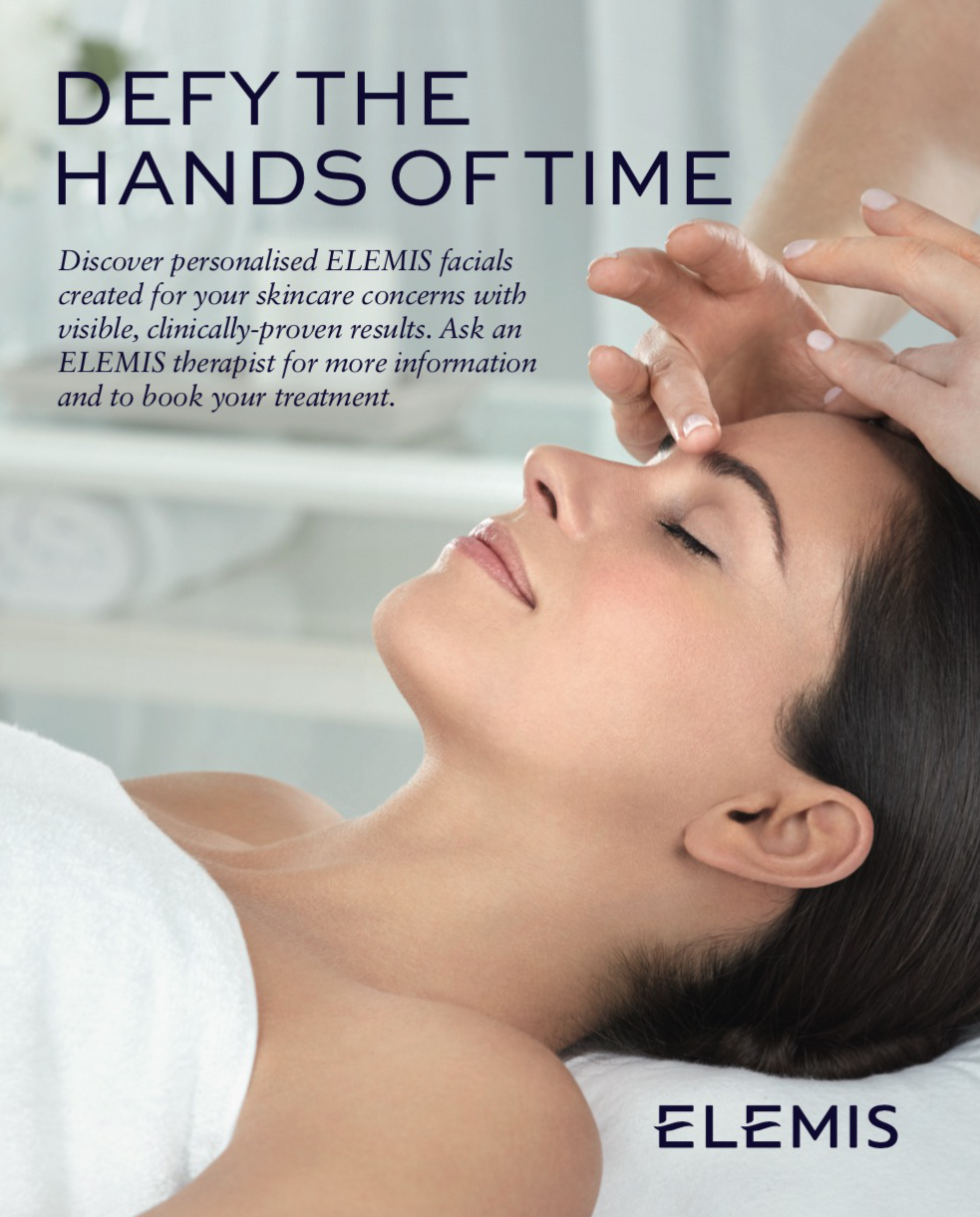 ELEMIS Pro-Glow Resurface
RESURFACE FOR STUNNINGLY SMOOTH SKIN
Purify and brighten as the skin's texture is transformed. With a spotlight on enlarged pores, blemishes and blackheads, this unique facial powered by patented Tri-Enzyme technology minimises the look of uneven tone, texture, fine lines and pigmentation.
Dull, uneven, tired-looking skin will appear instantly brighter, smoother and renewed.
50 minutes - £65
A patch test is required for this facial 30 minutes before the treatment
ELEMIS Pro-Glow Smooth
THE HIIT WORKOUT FOR YOUR SKIN
Powerful resurfacing technology lifts away dead skin cells to smooth, renew and refine, whilst improving the appearance of the skin tone and luminosity. Skin is prepped for an infusion of hydration that will double its moisture content, leaving it feeling plump and hydrated, whilst delivering an immediate and visibly tightened effect. After just one treatment, the complexion looks firmer, supremely smooth and rejuvenated.
50 minutes - £65
ELEMIS Pro-Glow Genius
OUR LINE-FIGHTING SUPERHERO FACIAL
Clinically proven intelligent skincare and out triple level approach to skin hydration results in transformative results for younger-looking skin. Powered by our ULTRA-SMART technology, with a spotlight on deep-set wrinkles for maximum, multi-faceted facial rejuvenation and skin hydration, skin will be visibly smoother, resilient and firmer-looking. An unsurpassed, line-fighting facial experience, skin will appear immediately firmer and more radiant after one treatment.
75 minutes - £72